Catherine A. Worth's Book
Transform Your Hearing - How Properly Treating Hearing Loss Can Change Your Life, Maintain Your Independence, and Reduce Your Risk of Dementia
At Capital Hearing Care, we offer the highest quality of hearing care available using the latest technologies and treatment methods. Our goal is to help restore your hearing so you can get back to enjoying the sounds of the world around you. Part of our commitment to offering the highest quality of care available is our dedication to patient education. We believe in taking the time to fully inform you of your hearing condition and how our treatments can best help restore your hearing, as well as preventative and future measures you can take to ensure you're getting the most out of your hearing devices.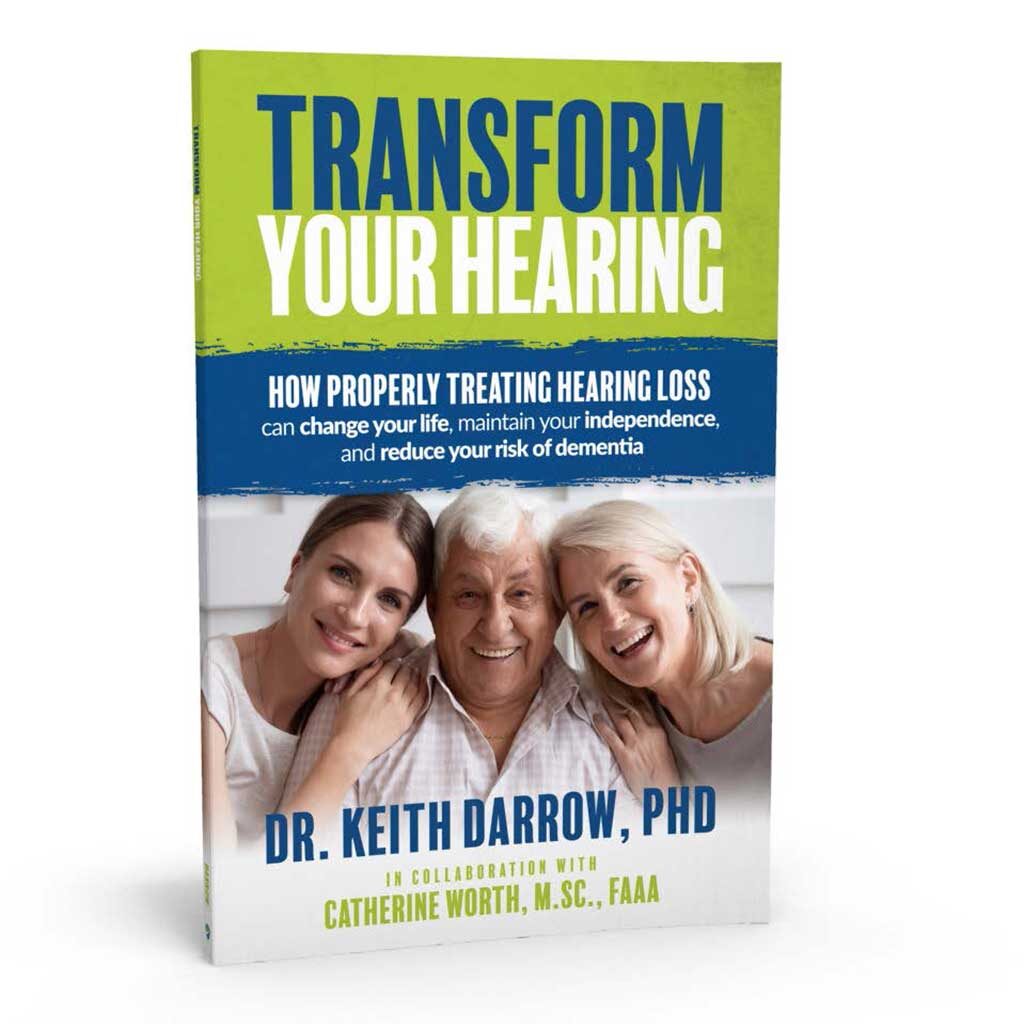 To accomplish our goal, our audiologist, Catherine A. Worth, M.SC., FAAA, has co-authored the book, Transform Your Hearing - How Properly Treating Hearing Loss Can Change Your Life, Maintain Your Independence, and Reduce Your Risk of Dementia. This book discusses the most important aspects of treatment that improve your hearing in all situations, reduce the ringing in your ears, and help you prevent cognitive decline and dementia.
Secure your FREE copy today!
Fill Out the Form Below to Request Your FREE Copy Today